Did you know...
Financial Advisors who offer retirement plan services to their current book of business can build a maintainable practice while making a significant difference to investors.  Retirement plans offer you a way to further assist Clients, without changing your current business model.
Here's How it Works:
By the end of year one, you have two plans with $500,000 in new assets.
If over the next 10 years you increase your business by just two plans a year, you'd have 20 plans and over $20+ million in assets.
---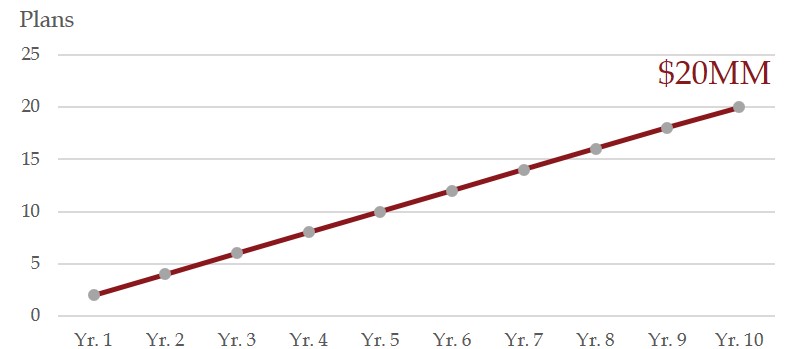 ---
Adding two plans every year over a ten year span can drastically increase your profit margin.
Assumes 8% average annual asset growth, a $500,000 asset transfer from a takeover plan each year and $100,000 in new annual plan contributions from both plans every year.