Add Cash Balance Plans to Your Practice
Cash Balance plans can provide new opportunities for Financial Advisors to better serve their Clients and increase assets under management at even a faster pace compared to a 401(k) plan.
Higher contribution limits

 

compared to other qualified plans
Increase in assets under management

 

in a shorter period of time
Build

 

stronger relationships with high wage earning individuals 
Easier to use and implement

 

for succession planning, compared to an ESOP
Increase in assets under management

 

without adding to your current book of business
Below is an example of just how trouble-free and profitable a Cash Balance plan can be for a single Advisor winning a one -five partner Cash Balance plan every year over five years.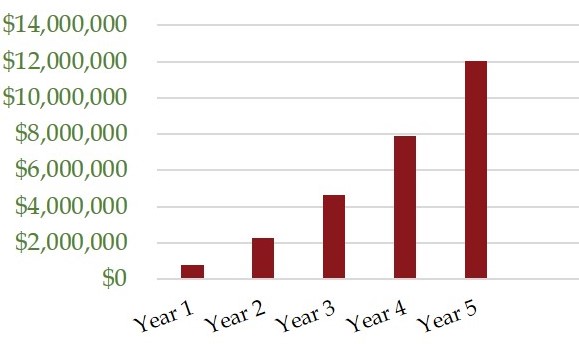 The assumption is that every partner in each plan will fund the plan every year with $150,000 and the assets will grow at a 5% compounded annual interest rate.


Interested in learning how you can make more money faster?